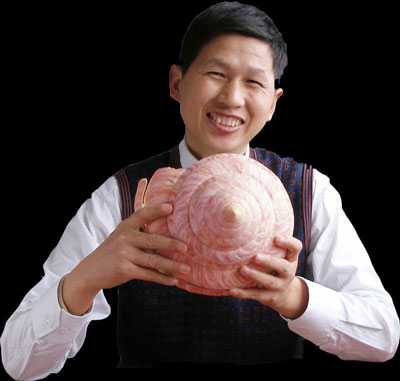 I am He Jing. Born in 1969, graduated from Bioscience Department of Shanghai Jiaotong university in 1991, got a master degree of Biochemistry Engineering from Tsinghua university in 1994. I have been collecting shells for many years , now, I am a full time shell dealer
China is a big country with 184000 Km coastline, 9.6 million square Km of land, and countless rivers, lakes etc, this benifical geographic setting provides the perfect envrionment for thousands of species of seashells ,as well as freshwater shells, land snails.
I update my offer list every week in this website, please check the new arrivals on the left of website.
I also source and buy shells outside China. you are welcome to advise me of your website or sales list.
Part of my collection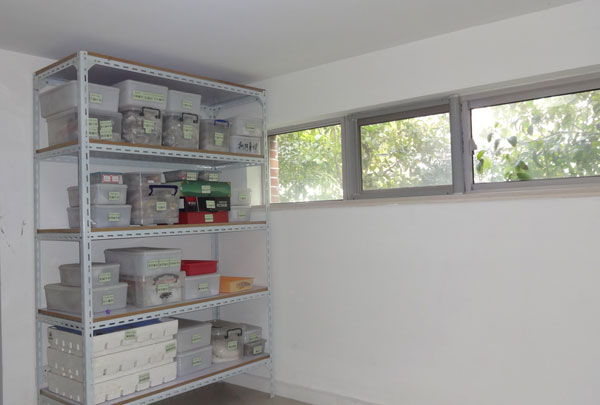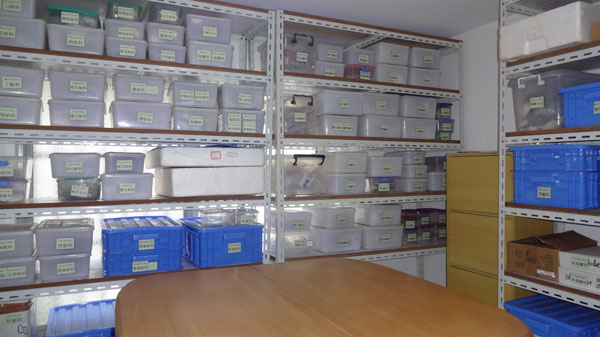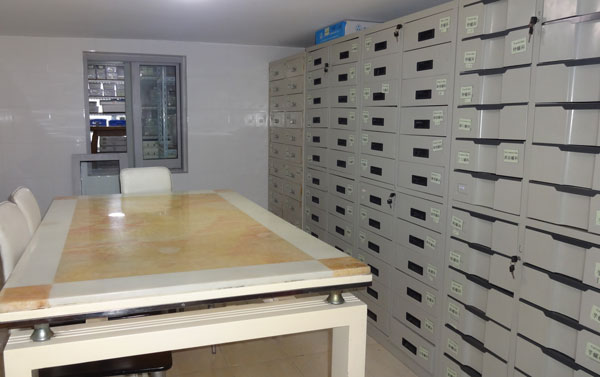 My shell library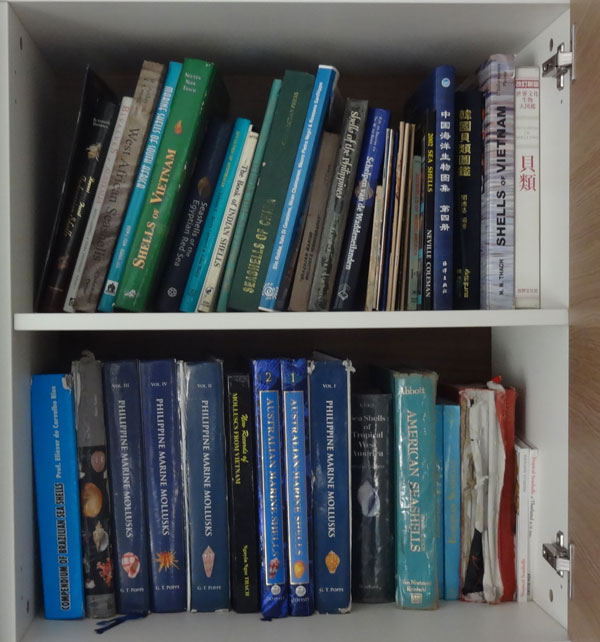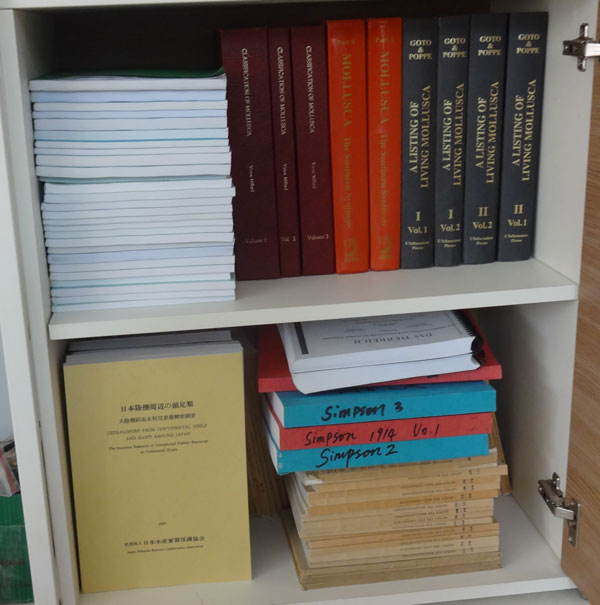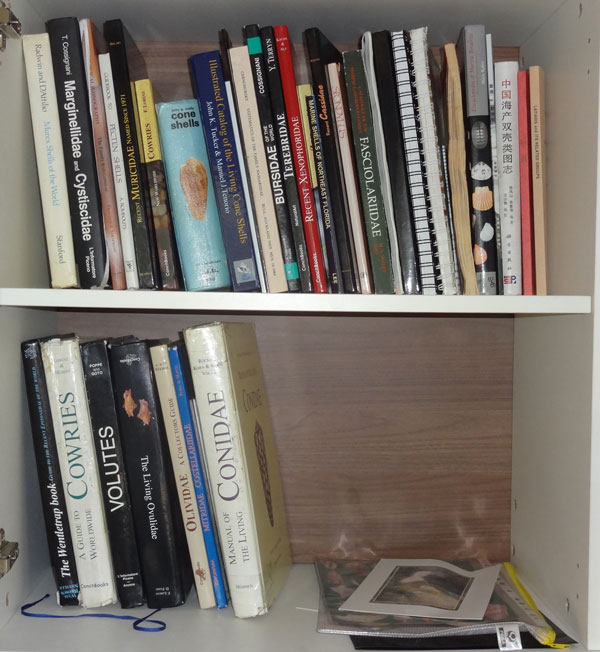 My office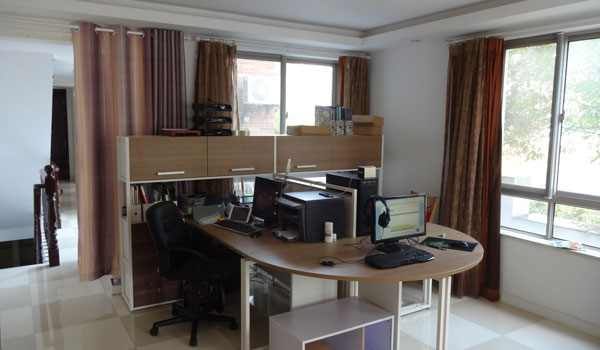 If you are a shell lover and have a trip in Shanghai, please feel free to contact me. I would be very pleased to show you my collection and assist you in transportation and/or accormadation, if required.